The day has come! You've all been waiting and it's finally happening TODAY.
There are some new faces, as well as some familiar ones (we'd never say old!).
Here are the endlessly fabulous ladies of Real Housewives of Melbourne season 5:
The wonderful newbies! Click their names to read exclusive first interviews!
Anjali Rao (45) is a multi-award-winning news anchor, who has enjoyed two decades at the top tiers of international television journalism. Most notably, she spent six years at CNN International, interviewing huge names, such as the Dalai Lama and President Bill Clinton.
Since moving to Australia seven years ago, Anjali has been a regular guest presenter on a number of prime time television and radio shows. Anjali was raised in Hong Kong, educated in England, and spent many years working in Asia and the UK. Currently single, Anjali is a divorced mother of a 10 year-old son.
Kyla Kirkpatrick (42) is the determined and feisty "Champagne Dame". She runs one of the most successful champagne import/export businesses in the country, Emperor Champagne.
Kyla and her partner Kyri have daughter Arlington-Rose (6), who is named after the area of Scotland from which Kyla's family originate.  Kyla and Kyri work together and each year, during the Australian winter, they venture to France as a family, dividing their time between Paris and the region of Champagne – where they host luxury tours.
Cherry Dipietrantonio (38) is a yoga instructor, originally from Southampton, UK. She met her husband, Andre, in Bali at the age of 18, while travelling on a gap year and they've been inseparable ever since.
The couple married in Melbourne three years later and went on to have three wonderful children: son Oliver (14), daughter Anais (11) and son Marlo (8).  Cherry is passionate about health, nutrition and is dedicated to a lifestyle focused on well-being.
And the returning ladies you've grown to know and love!
JANET ROACH
Janet Roach is a glamorous entrepreneur, property developer and mother of two boys: Paul and Jake, along with three step-children from her second marriage with whom she is very close. Over the last two years, she has been expanding her tea company, Raw Essentials Tea, a medicinal tea range from which a portion of all sales aid in the treatment of burns patients scarring – a cause close to her heart.
Janet is a fun-loving, spontaneous, social butterfly who enjoys attending luncheons and charity events. She loves a good prank – never forget the rocking horse – and a good glass of wine or two. This season, she will have to go it alone without her bestie, Jackie, by her side. 
LYDIA SCHIAVELLO
Lydia Schiavello is the quintessential 'cosmopolitan housewife'. As well as being an accomplished hostess, interior decorator, cook and skier, she is also a devoted mother and doting grandmother. She shares her life with her husband, Andrew, and her fashion-forward Italian greyhound, Figaro.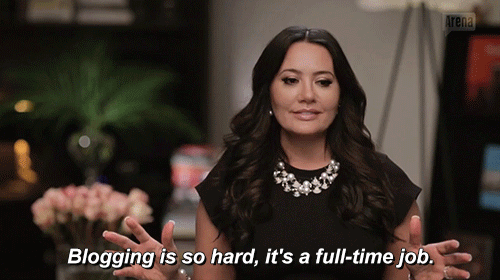 She runs her blog – yes, Lydia has a blog too, you guys!– posting recipes and offering one-of-a-kind cooking experiences. Lydia is a die-hard foodie, who loves putting a twist on traditional Italian cuisine. You can learn to cook her "Lydia-fied" feasts at her home-cooking classes, INLYDIA'S KITCHEN – perhaps with the help of some interns?
GAMBLE BREAUX
Gamble Breaux Wolfe wears many wonderful hats, these days: wife and social director to Dr Rick Wolfe, step-mum to Luke, Pomeranian whisperer, creator of her own label The Seaside Collection and accomplished singer/song-writer. In her down time, Gamble enjoys cracking a Corona and sitting with Rick on their balcony, looking out to sea… with pups, Cash & Wicket, by their feet!
She is quirky, entertaining and definitely marches to the beat of her own drum. Undeniably herself, she always introduces an element of fun – a seance even! Gamble has a bit of a habit of putting her foot in her mouth and causing more controversy than intended – …maybe with a certain Lord and Lady? 
GINA LIANO
Gina Liano is a criminal barrister, a mother of two boys Christos and Myles, as well as mum to Ninja and Noodles, her adorable pups. She is also part of fashion royalty; Bettina Liano and Teresa (TL Wood) are her sisters, but Gina is the glue in her family and is everyone's first point of call in a crisis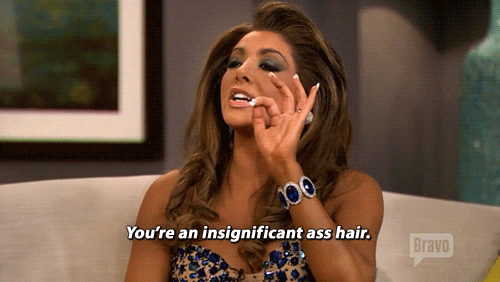 Gina Liano  is a is a strong, quick-witted, professional woman. A criminal barrister, recently, she has been busier than ever. She launched her very own perfume, jewellery and watch range, autobiography and tanning range, all whilst being an active marriage celebrant. She has also been hanging out with with fellow housewife and bestie, Lydia Schiavello – they've come so since the c-word incident. Last season, she clashed with Sally Bloomfield – the new sheriff – but Sally is not returning for season 5. So, will there be peace in Melbourne, this year?