It's been 11 brilliant seasons, and although we have to bid farewell to one of our favourite housewives to date, we thought we'd do so in style.
So, without further ado, here are the top 12 moments Bethenny Frankel has offered us during her dramatic, yet fabulous stint on Real Housewives of New York:
1) She has no time for bullshit
Probably the bluntest housewife of them all, Bethenny's known for never sugar coating the truth. The candid star has repeatedly aired her grievances with fellow castmates (which made for some epic television), but in season 8 she summed up best herself in one sentence: "If you can't handle the truth, you can't handle me!"
2) You can't kill her confidence
Despite being surrounded by negativity and judgemental opinions, the woman just gives zero effs.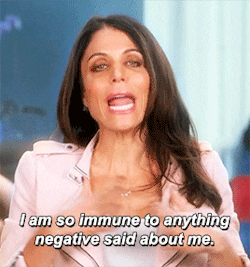 3) She's down for spilling tea
She may not actually drink any tea, but she's a hundred per cent down for a gossip session – no matter how busy she is.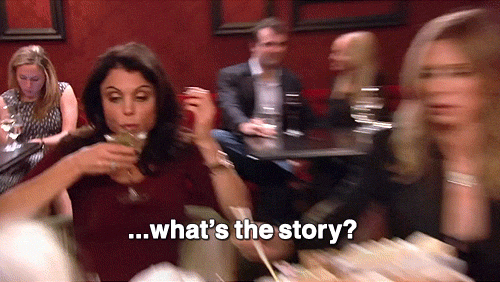 4) Cheese is her friend
Thank Cheesus! Proving she really is human and actually eats, Bethenny's constant reflection on how good cheese makes us feel a little less guilty for going to town on a cheeseboard.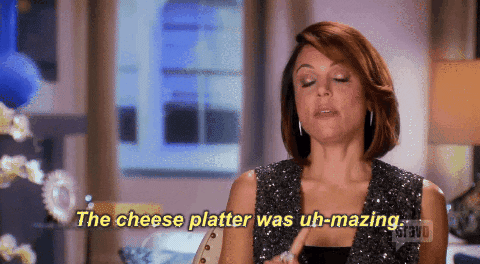 5) She's a loyal friend.
She may have her fights with Ramona Singer, Carole Radziwill and, well, most of the housewives, but she's always willing to help out a friend in need.
6) She really believes sharing is caring.
The woman has no quarrels talking about her sex life. Or – more accurately, her vagina.
7) Her facial expressions in general. 
Although she's never one to hold her feelings (or curse words) back, often the look on her face says what she feels before she can get a sentence out.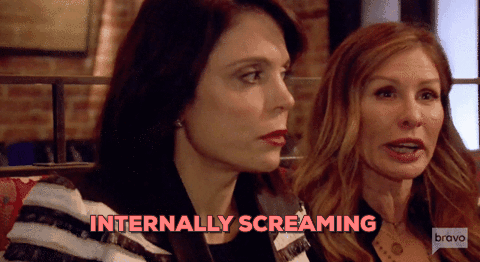 8) Her dating advice is second to none
At age 49, Bethenny has had her ups and downs in regards to relationships. However, one thing that never changed was her enthusiastic dating advice.
In fact, it's so good, it's worth two gifs.
9) She asks the tough questions.
In a room where the tension could be sliced with one of her stiletto heels, Bethenny never shies away from asking the hard-hitting questions.
10) She created a low-calorie margarita
Need we say more? After creating Skinny Girl, the kick-ass business mogul reportedly sold her empire for a US$120 million!
In the past, she's said: "I came up with the idea for the Skinnygirl margarita, a low-calorie cocktail, in my kitchen. I thought everybody wants to have a margarita, and nobody wants to feel guilty about it." Amen – and we never will!
11) Being a mum changed her
The mother to daughter Bryne Hoppy, 8, she is firm about her parenting decisions. "A lot of people feed their kids' tantrums with snacks and toys. Don't negotiate with terrorists," she once told People Magazine.
12) She's been a boss bitch amid Coronavirus
The reality TV star set out to buy 10,000 N95 face masks for medical professionals in need around New York.
But after her fundraising far surpassed her initial goal, she has gone a step further by supplying one million full-body bio-hazard suits to the New York State Government and New York Department of Health. She also took to Instagram to share that one million masks are also on the way to medical professionals.
Alongside an image of 22 trucks filled with the yellow suits, she said: "mission accomplished".
Ah Bethenny, we'll miss you!